Welcome to Pepe's Tow Service
We are a full-service towing company, specializing in heavy and medium duty tows and rescues! Covering greater Los Angeles with top-notch service, Pepe's Tow Service is committed to being fast, reliable and respectful on every job! You can find us at the East LA Interchange, providing for the easy access of all major freeways. We understand how important your business is! When you join the family at Pepe's we treat your business just like it was our own! This 24-hour towing team is always prepared to meet the task, whatever it may be, we offer our services all hours of the day and all days of the week. We respond quickly to accident and recovery calls to get you back to work as soon as possible. When you flip or crash, we can help!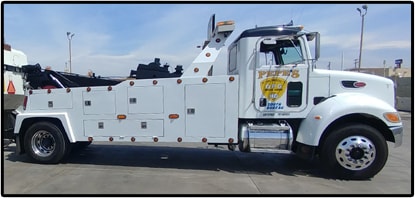 Light & Medium Duty Towing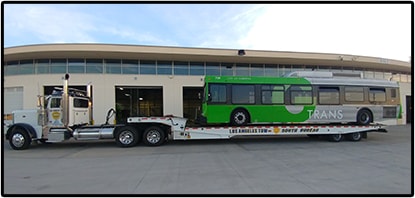 Heavy & Super Heavy Duty Towing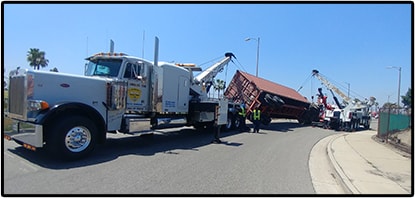 Pepe's Tow Service can answer your call 24/7/365, we never close! Offering a complete array of towing services from transporting small cars to heavy duty towing and recovery, Pepe's offers the most coverage and top-notch service in Southern California. Our specialties are tows and rescues for heavy duty and medium duty vehicles that means we provide services for everything from bobtails and tractor trailer combos to heavy machinery, buses, tankers, and more. We operate from three separate locations to reach anywhere in LA fast. Rely on our capable fleet of over eighty trucks to take on whatever towing challenges you face! When your tractor gets stuck and needs a winch out, you can call us. When they need a trailer lift, they can call us. When you flip on the freeway or get into a serious accident, you can call us. Call Pepe's Tow Service for 24-hour service now!
We cooperate with the following businesses: 7 UP, Inland Kenworth, Consolidated Disposal Service (Waste Management Company), Gardena Municipal Bus Lines (GTrans), Crown Lift, Associated Ready Mix Concrete, Cemex, FedEx Freight, Penske.

Very nice and professional. They saw my niece stranded and they helped her out. When my niece wasn't answering her phone at 1am I called the office and right away the receptionist called the driver and told him to tell my niece to call me so I can know that she was safe. They are awesome.
These guys saved me off the 5 freeway in Pico Rivera. I Cant see why anyone would give a bad review to anyone that would roll under a tractor trailor to hook up and tow you home. Highway Heros!

Family owned and operated, Pepe's Tow Service was established in March of 1979, by Jose and Delfina Acosta, with one tow truck converted from a standard Ford 350 pick-up truck. We've served the community of Los Angeles from the beginning and quickly earned the reputation of providing prompt and honest service at a reasonable price. As the business grew, Jose Jr. and Manuel followed in their father's footsteps, taking their part in the business as well. Pepe's Tow Service is proud of our accomplishments from working in partnership with many businesses throughout Los Angeles to acquiring an Official Police Garage in 2015, and being a central tower for the California Highway Patrol, specifically the East LA division, as well as the Central LA, Alta Dena and South LA divisions.