Pepe's Towing is Poppin'
Here at Pepe's Towing Service, we're not your average heavy-duty towing company. We use state of the art technology, have a diverse, top of the line fleet and we focus on tackling some of the toughest jobs in the industry all while bringing our audience along for the ride. We take pride in what we do, and we love giving our viewers an inside look at the action from every job we receive. And our newest additions really have us excited.
We've come a long way since we were founded more than 40 years ago, and as a family-owned and operated business, that's quite an accomplishment. We figured it would be a great time to update you on some new additions and all the good that's still going on with Pepe's Towing Service during this pandemic.
What's New with Pepe's Towing Service
We're Expanding!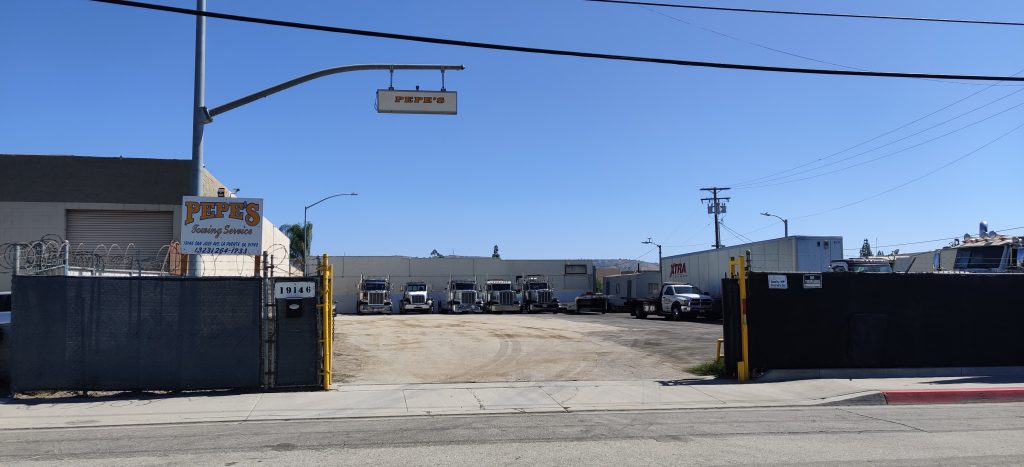 For years we have been operating multiple locations for Pepe's Towing Service. With the addition of the newest location, we're able to continue to be the most reliable towing company in Southern California. And it even gives us the opportunity to gain some new contracts in LA County. We don't know what the future holds but we're excited to continue growing and serving the Greater Los Angeles area.
We also get the privilege of being able to create new jobs, which is an awesome accomplishment amid this pandemic. To say we're proud of where the business has gone is an understatement.
My grandpa passed in 1992 before he got to see the company blow up. But we're sure our current state surpasses his wildest dreams. It just goes to show that relentless hard work can lead to unlimited growth and opportunities. This new location is going to enhance the way we do business here at Pepe's Towing Service and we couldn't be more excited to announce this update.
We Added a New Truck to the Fleet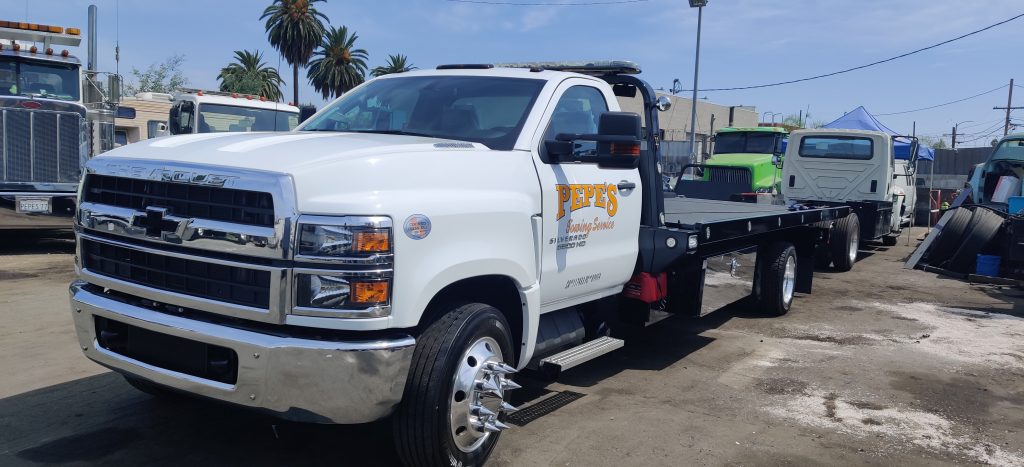 Here at Pepe's Towing Service we have some cool equipment. We always mention Big Flipper and Hulk because how could we not? They're basically the most bad ass trucks in Southern California. But we felt like it was appropriate to update you on one of the newest additions that may not be as big or beefy as those guys, but who's just as essential to our success.
We recently added a 2020 Chevy flatbed to our fleet. We built this unit in-house and it sits a little lower than normal towing vehicles. It holds a special place in our hearts as it was built for a fallen brother in towing. We may specialize in heavy-duty towing, but we do light-duty towing too.
The Best 24/7 Towing Service in Los Angeles
Pepe's Towing Service is ready to handle any towing job that you throw at us. We've got the equipment to handle all kinds of jobs. From light duty to heavy duty towing and everything in between, we're open 24/7 just in case you need us. We don't just have the best-looking fleet in Southern California, but we have the best tow truck drivers around. See for yourself how efficient and professional we are. Next time you're in a jam, give us a call.