Pepe's Does More Than Heavy-Duty Towing
Here at Pepe's Towing, we're known for our high profile heavy-duty towing jobs. When a McLaren plunges 300 feet down the side of a mountain, we'll retrieve it. If a trailer rolls over underneath a freeway overpass with limited space, our team can work miracles with Big Flipper and Hulk. But we are a well-rounded towing company. And while we may specialize in heavy-duty towing jobs, we offer a variety of other towing services like machine lifts, equipment towing and trailer lifts.
Other Towing Services in Los Angeles
We love sharing about our winch outs, roll-overs and recoveries but those aren't the only things we do here at Pepe's Towing. Our team can handle trailer and machine lifts with efficiency and professionalism as well. Here's a little more about these services.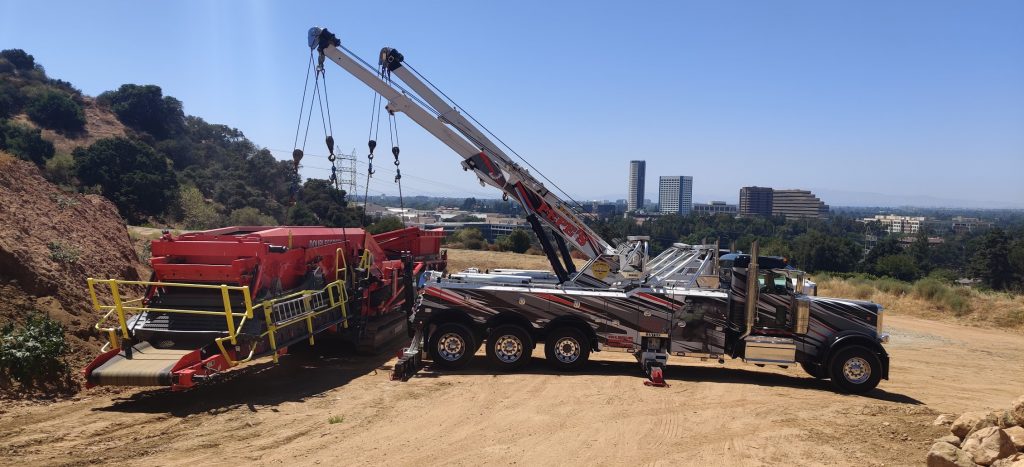 Machine Lifts
In Los Angeles, there's always construction happening. And because of all this construction, there's always going to be some equipment that's going to need to be transferred to a new location or job site. That's where we come in. We can help assist with the loading and unloading of a variety of different machines. We're one of the most versatile towing companies around. Here are some of the different machine lifts we assist with:
Heavy Machinery
Construction Vehicles
Industrial Machinery
Forklifts
Cranes
Tractors
Construction Equipment
Airport loaders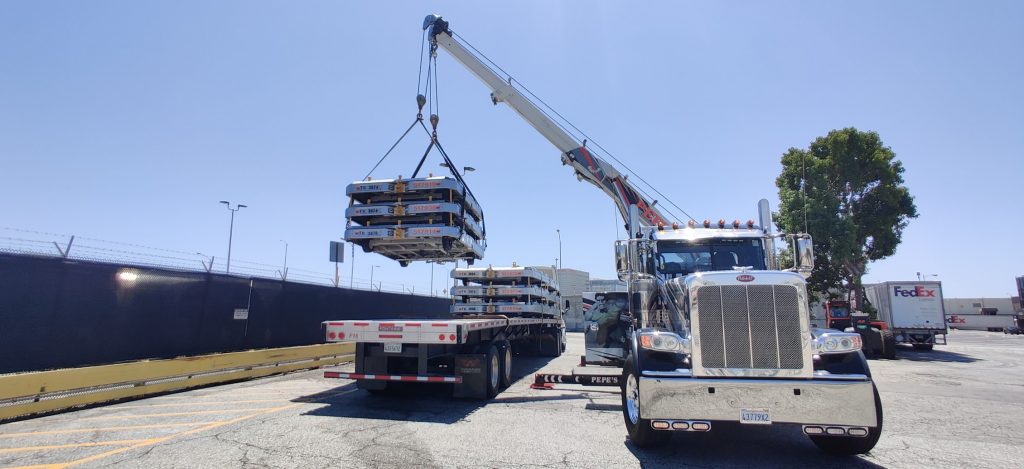 Equipment Towing
As we mentioned before, construction companies are our friends, especially here in Los Angeles. They require a lot of equipment at their job sites from mixers to bulldozers and everything in between. The Pepe's Towing team can help transport heavy-duty machinery and equipment to different sites and even help if there's ever an on-site accident that requires a winch out or roll-over.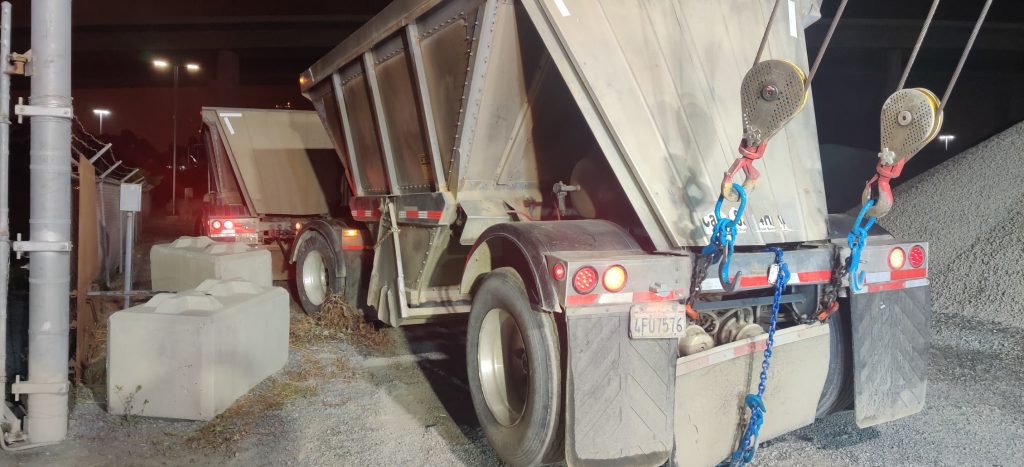 Trailer Lifts
Trailers come in all shapes and sizes. But we don't care how big or small they are, we have a robust fleet that's able to accommodate all kinds of different jobs. We can help with small trailers that need to be hitched, unhitched or moved. This also includes containers, which we can help load and unload for transportation. If you're in need of a trailer lift, we can help with:
Dry Vans and Enclosed Trailers
Reefer Trailers
Conestoga Trailers
Car Carriers
20' – 53' Containers
Oversized Containers
Cargo Loaders
Construction Vehicles
Heavy Machinery
Trailer and Machine Lifts in the Greater Los Angeles Area
When all is said and done, Pepe's Towing can help with any towing job you could throw at us. Our team lives for new challenges, but we also handle simpler tasks. Whether you need a trailer lift or a container loaded for transport, we are ready to help. With the most robust towing fleet in all of Southern California, we can do it all. Next time you need a trailer or machine lift, winch out, roll-over or recovery, give us a call. We'll be there with a smile on our face and team that can help get you out of any situation.