Camping Season is Finally Here
Summer is fast approaching! That means it's time to pack up the trailer, strap in and head off on a much-needed road trip. Before you go, we want to make sure you get to your favorite nature spot safely. Here are a few RV towing tips before you hit the road.
Safely Tow your RV
Hitch RV/Trailer Properly
When prepping your RV or trailer for towing, you must be very diligent when hitching it correctly. You don't want your RV disconnecting while you are driving. Make sure you go through your car's user manual to know the Gross Vehicle Weight Rating (GSRW) which is the total towing capacity of your vehicle before beginning. Double-check all safety chains to ensure they are crossed under the trailer tongue and are fully connected. Here is a good step-by-step process to follow to connect your RV.
Weight Distribution
Know the weight distribution of what you are towing. Hauling too much weight could cause serious damage to your vehicle. It is best that most of your load is at least 60% toward the front of the trailer to avoid a major tip over. And you don't want that. A tip for this is to keep your weight under 80% of the towing capacity. The load has to be distributed evenly to help with balance, steering, and vision.
Double Check Tires and Brakes
Double-check your RV's tires and brakes a couple of weeks before leaving on your trip. It is important that each tire has the same PSI because it may cause a blowout and possibly a rollover. The brake controller is what turns the trailer brakes for your car. Review the brake controller to sync with your SUV's brakes.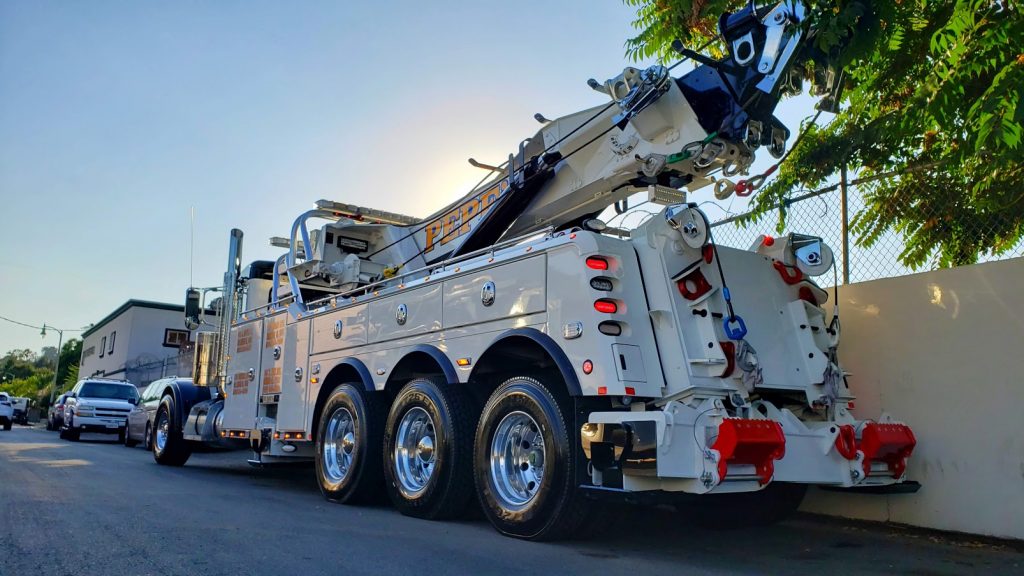 RV Towing in Los Angeles
We hope you enjoy your summer road trip with the family. We just want you to get there safely! If you are ever in need of any RV towing or rollover help in the Los Angeles area, call Pepe's Towing any time and we'll get you right back on the road as soon as possible!