Recovery Towing is More Than Roadside Assistance
When you think about calling for a tow, your mind probably goes straight to a broken-down car or a flat tire. However, in the towing industry, there are a number of reasons to call a tow company. And choosing the right one to handle the job is crucial when you are in a bind. Every towing company can handle roadside assistance, but not every company is equipped to handle heavy-duty towing jobs like recovery towing.
So what is recovery towing exactly? Recovery towing involves saving a vehicle that has gone off-road and needs special equipment to retrieve. A situation involving recovery requires higher levels of expertise, proper equipment, and oftentimes creativity to properly retrieve the vehicle without causing further damage.
Difference between Light Duty and Heavy Duty Recovery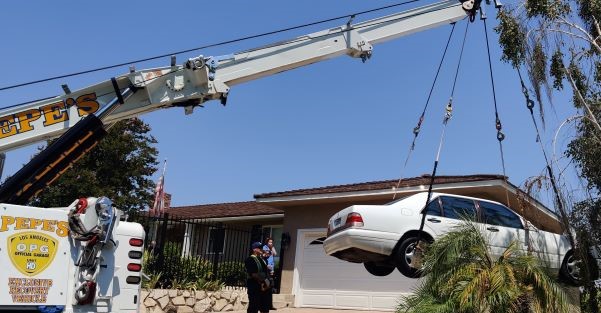 Light Duty Recovery
If it fits in your garage, it's probably a light-duty tow. Recoveries for smaller vehicles usually happen normally in emergency situations. In Los Angeles, we have a number of different terrains like mountaintops, hillsides, sloping freeway shoulders, and sewage drains that can lead to cars navigating off the pavement. With more than 40 years of experience, we've seen it all. Our team of recovery specialists has handled some of the most difficult recoveries in Los Angeles Counties.
We've recovered cars that plummeted into the Los Angeles National Park, backyards, and even out of the sides of houses. We use specialty rigging equipment along with our robust fleet of towing vehicles to safely remove cars from wherever they end up and ensure that there is no further damage to the car or its surroundings.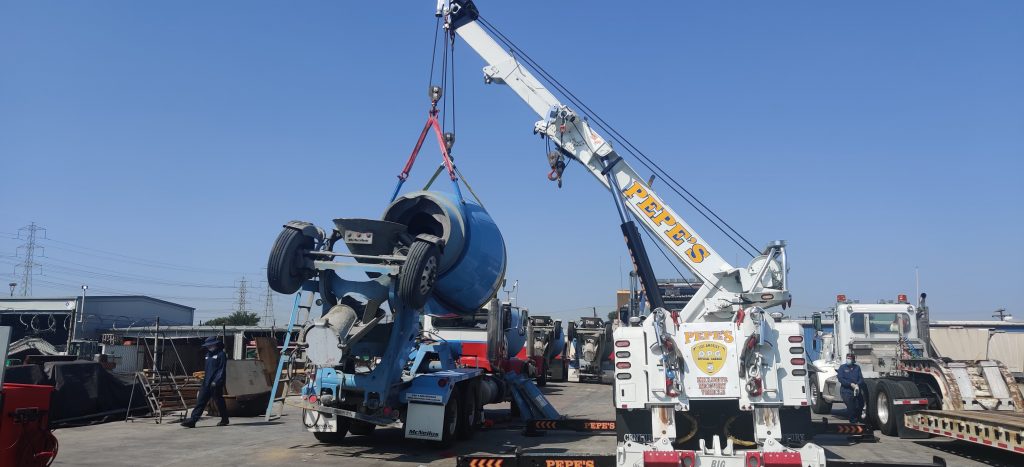 Heavy Duty Recovery
This type of towing is for the big guys and includes big rigs, semi-trucks, garbage trucks, buses, and construction equipment. You'd be surprised at the number of calls we receive to help retrieve cement mixers and construction equipment that has taken a tumble. Since we specialize in heavy-duty towing, we're always up for the job. While finding new and inventive ways to handle the tightest and most difficult of situations. One of the biggest advantages we have with heavy-duty recovery towing is within our 50-ton rotator, Hulk, and 75-ton rotator, Big Flipper, that can work separately, or together, to handle any job.
Best Recovery Towing in Los Angeles
Here at Pepe's Towing, we specialize in recovery towing. Our team of recovery experts has handled the toughest recovery tow jobs in LA County for more than 40 years. Next time you find yourself stuck in the mud, ditch, or off the side of the road, don't hesitate to give Pepe's Towing a call.