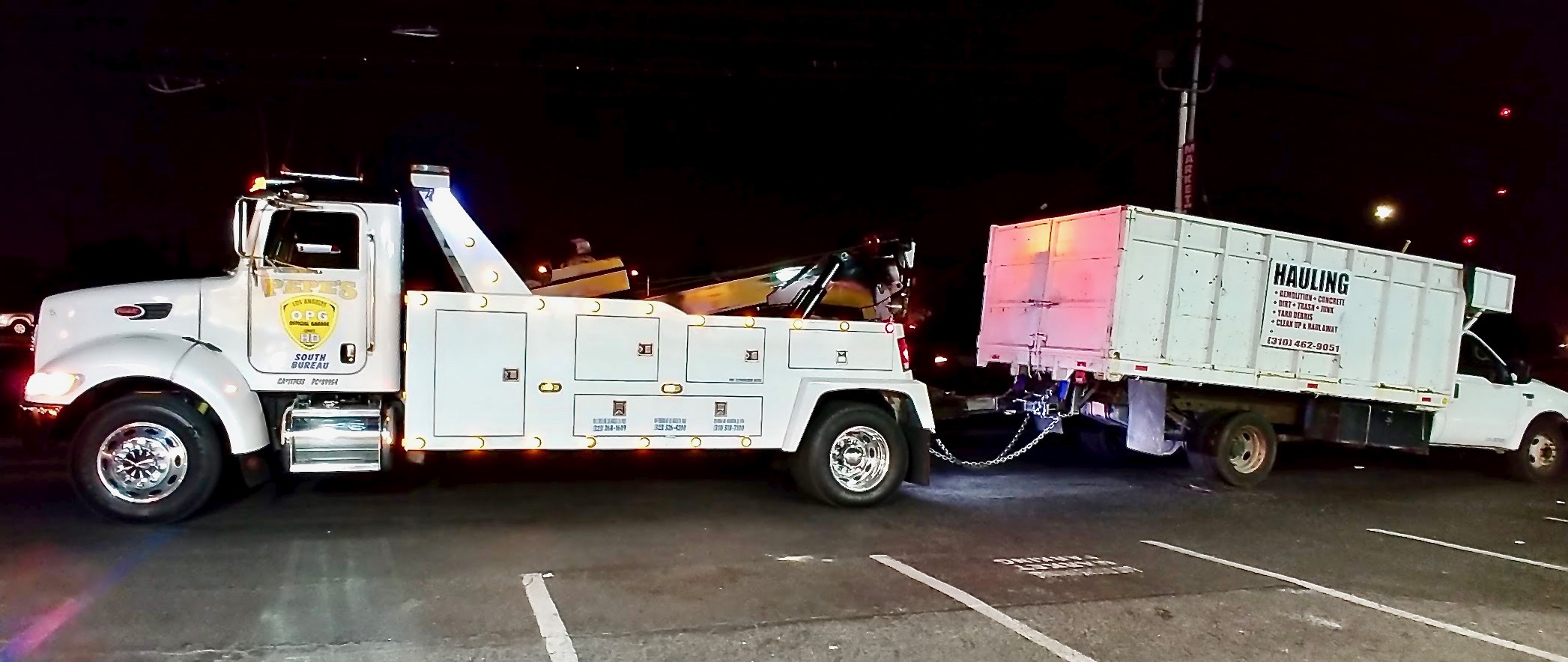 Medium Duty Towing in Los Angeles
Offering extreme flexibility and power, our medium-duty tow trucks provide better mobility compared to heavy duty tow trucks and higher strength compared to light-duty tow trucks. This allows us to handle most winch-outs, standard tows or accidents involving a commercial grade or small fleet vehicle.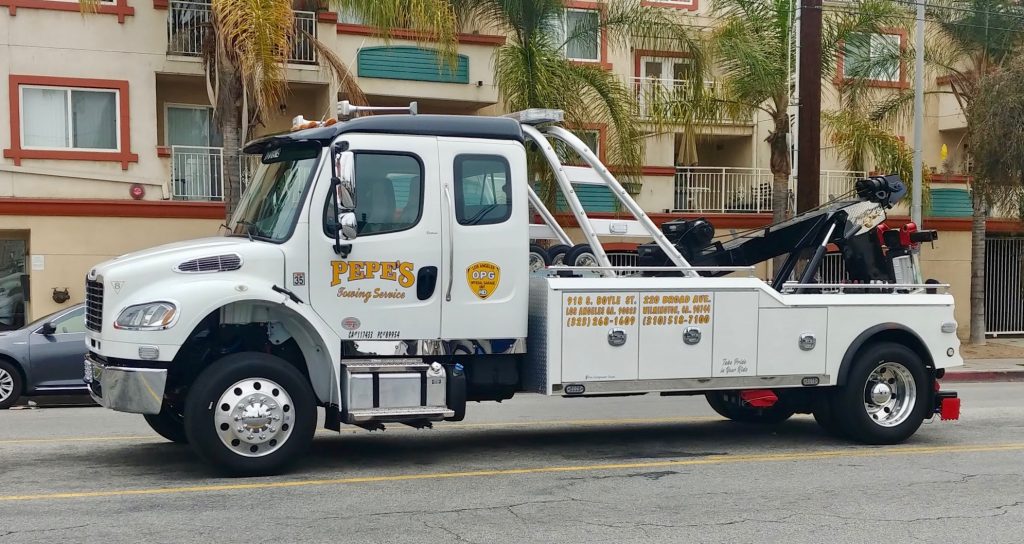 WHAT CLASSIFIES AS A MEDIUM DUTY VEHICLE
In general, our medium-duty towing trucks are capable of towing any vehicle weighing 10,0001 to 26,000 pounds. More specifically, our medium-duty trucks enable us to tow the following vehicles:
Small Fleet Vehicles
Delivery Trucks
Class C or B Motor Homes, Camper or Recreational Vehicles
Box Trucks & Utility Trucks (up to 26' in length)
Shuttle busses
Ball Hitch Trailers
HANDLING THE HEAVIEST TOWING JOBS WITH EASE
As of 2018, we own and operate the city of LA's only 75-ton rotator, along with a robust fleet of Peterbilt tow trucks. So no job is too big for our team of highly-trained and certified towing professionals. If you're ever in need of a trustworthy, reliable towing service for your heavy-duty vehicles in Los Angeles, Pepe's Towing is the company to call. Your business is our priority. We're always available and on-duty 24 hours a day, 7 days a week. Call us at 323-268-1609.