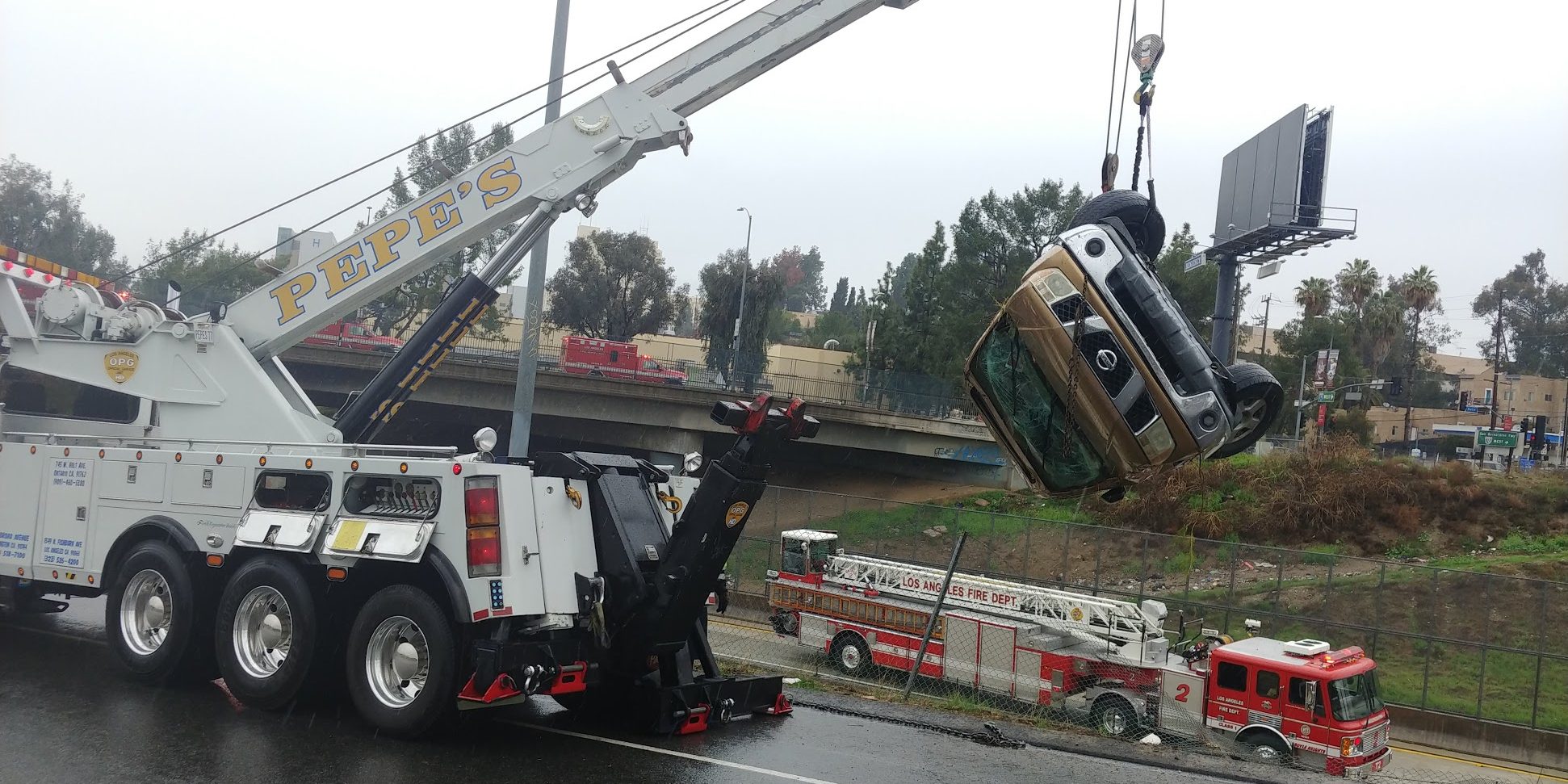 WINCH OUT SERVICES in Los Angeles
When your vehicle goes off-road, there's a chance that it may become stuck in sand, water, mud, dirt, gravel or even a ditch. This is the type of scenario that would require a winch out from the help of a reliable towing company. Winch-out services can be some of the most difficult and challenging to properly perform, and may require more than one type of vehicle from our fleet to successfully get the job done. Since these types of scenarios are unpredictable, the way we approach each winch-out will be specific to the situation at hand.
If you find yourself in a situation where your vehicle is stuck and you're unable to operate it, you'll want to give our 24/7 dispatch office a call. To properly assist you, we'll need to know some important information about your vehicle's situation. Some of the most important you'll need to provide for a successful winch-out is:
You and Your Vehicle's Location
The Make and Model of the Vehicle
If it's Loaded or Empty
The Current Condition of the Surrounding Terrain
If the Vehicle Will Require a Tow after Recovery
This information allows us to send the necessary tools, a well-equipped fleet of vehicles and our professional crew of highly trained winch out and towing specialists.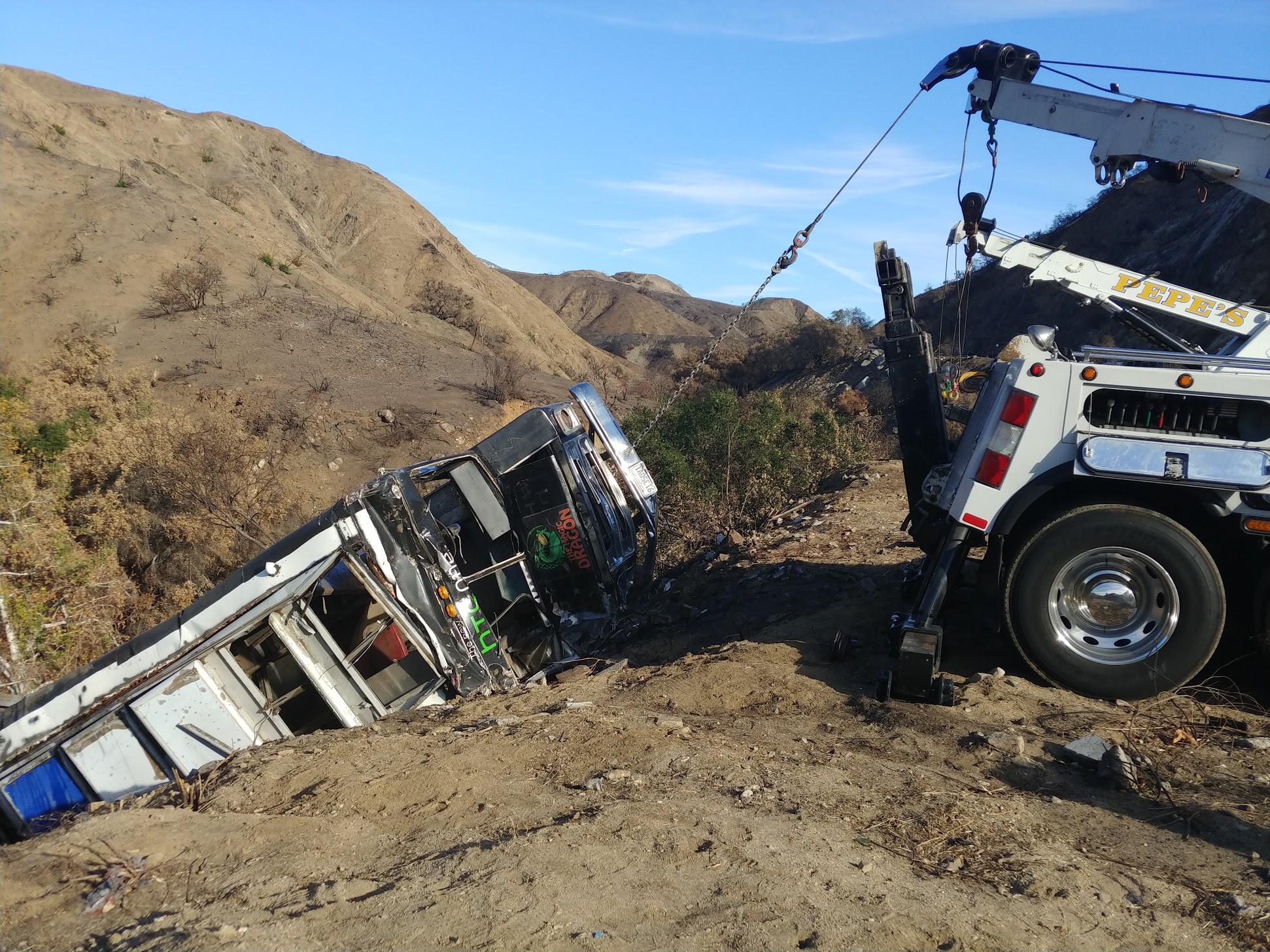 TYPES OF WINCHING AND PULL OUT SERVICES
Our fleet is equipped to winch-out light, medium and heavy duty vehicles and offers winch-out services for the following scenarios: 
Ditch Recovery
Overturned Vehicles
Incidents Involving Loss of Traction
Off-Roading Scenarios
Stuck on Steep Driveways
HEAVY-DUTY WINCH OUT SERVICES
At Pepe's Towing, we've handled some of the most difficult winch-out scenarios in Los Angeles County. From regularly recovering vehicles that fly off the sides of cliffs to winching out fully loaded tractor trailers that skid off the freeways, we've pretty much seen it all. Our heavy-duty fleet, including our 75-ton rotator, is equipped to handle any and all off-road scenarios that require a professional winch-out and tow. The next time you find yourself in a sticky situation, don't hesitate to call Pepe's Towing Service for help.