Tow Truck History
Where would we be if it weren't for the tow truck? Probably still stuck in that mud pit off the side of the road. After more than 40 years in the towing industry, we decided it was time to take it all the way back to the beginning time. Who created the first tow truck? How was it made? And why? Find out how one invention was created and the industry of saving us from ever being stranded ever again right here!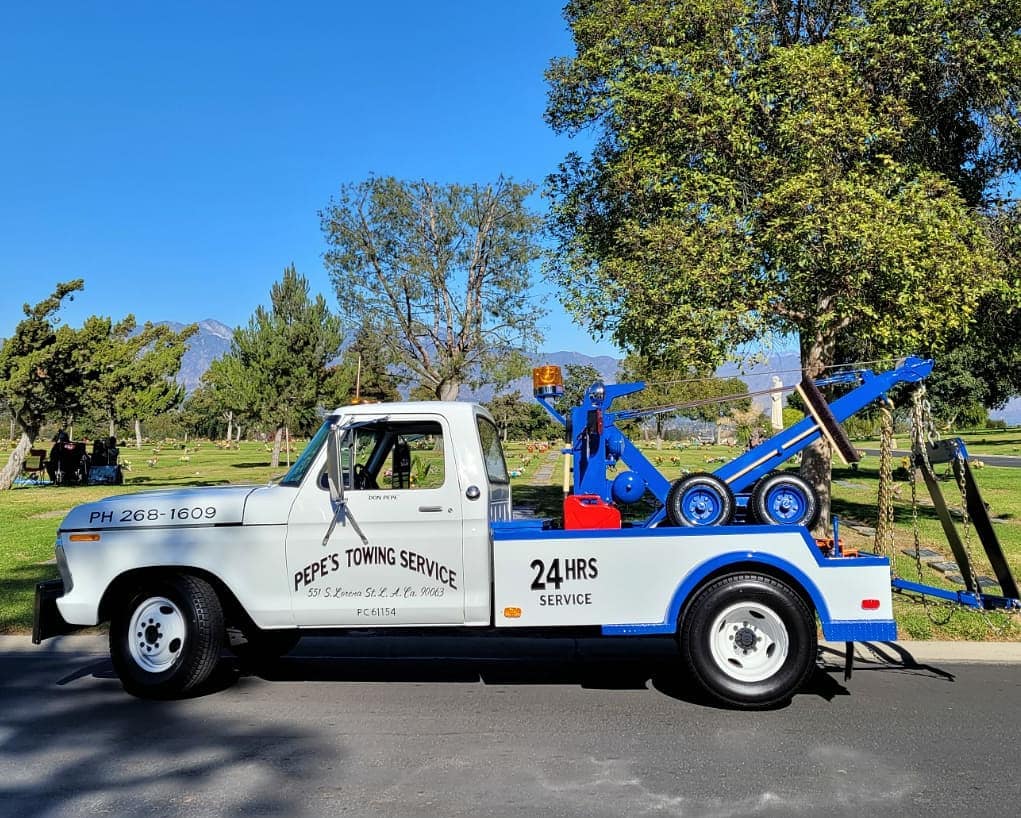 Creation of the First Tow Truck
Did you know: the first-ever tow truck was created out of necessity.
Meet Ernest Holmes Jr.
Ernest Holmes Jr. created a tow truck by helping out a friend who had gotten his truck stuck in a ditch. He took his own 1913 Cadillac, put an iron chain, a pulley, and many poles to hook on to the truck to pull his friend out of the ditch. Because his invention worked so well, Holmes took his invention to the U.S. Patent & Trademark Office (Check out the Original Patent) and started the towing industry.
The Problem that Sparked the Creation of an Industry
From one small tow truck, you never know what could happen. Ernest Holmes then founded Ernest Holmes Co. Now his legacy lives on through one of the biggest truck suppliers, Miller Industries, which is still one of the most widely used trucks in the industry today. Creativity and innovation live on through the towing industry with trucks lifting over 100,000 lbs. now. Without Holmes, we would all still be stuck in a ditch somewhere.
And Then There Was Pepe's Towing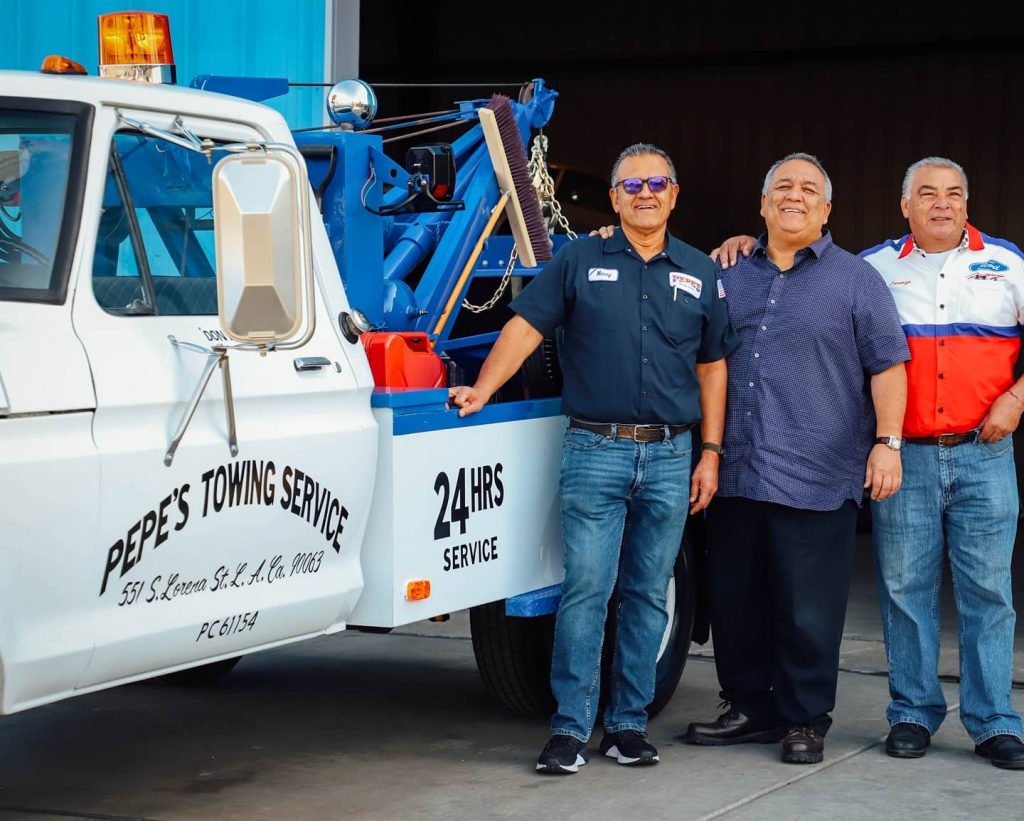 Pepe's Tow Service was established in March of 1979, by Jose and Delfina Acosta, with one tow truck converted from a standard Ford 350 pick-up truck. Since then, Jose Jr. and Manuel followed in their father's footsteps, taking their part in the business. And now the next generation of Acosta's, Josh and Jose currently run the Los Angeles base. Family is everything to us.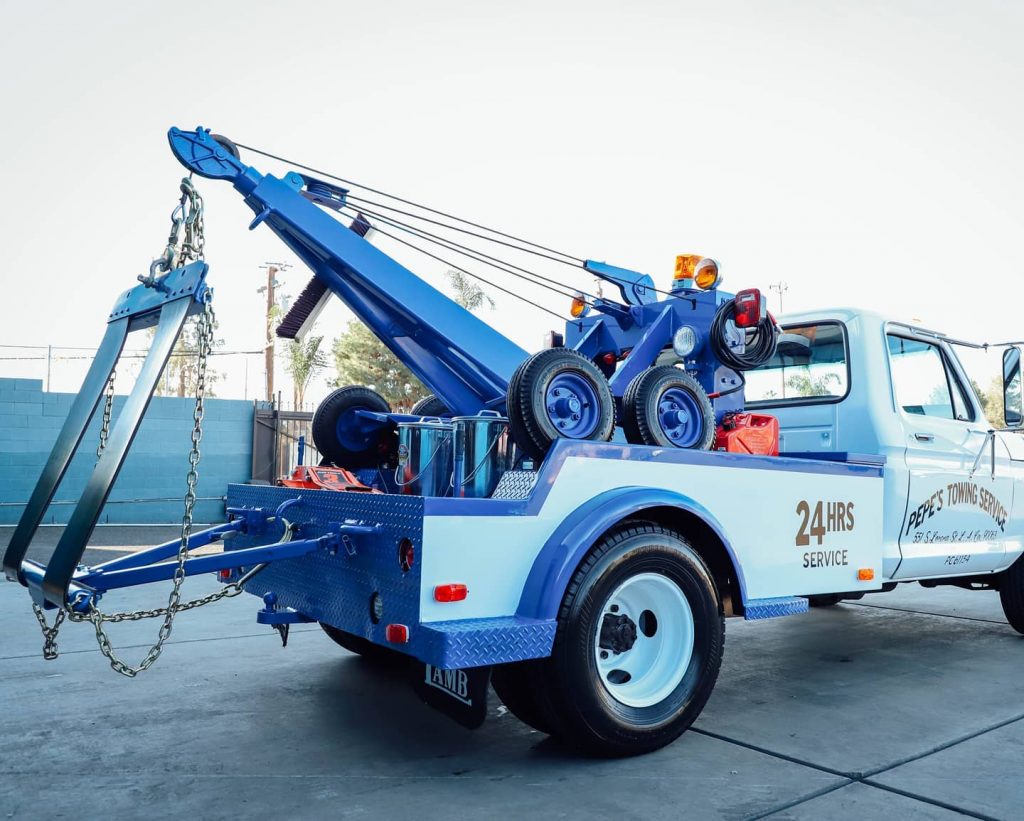 As the business grew, we wanted to expand our reach to better serve Los Angeles. As a result, Pepe's has been partnered with LA Police Garage since 2014 and California Highway Patrol. From one make-shift tow truck, we have progressed from lightweight towing to heavy-duty towing.
The value of family does not just apply to our founders, but to our whole team. As time has passed, after years of working together our tow truck operators and dispatch crew have become our extended family. They have shown such loyalty over the past 40+ years, we could not have done it without the best crew in LA.
Heavy Duty Towing in Los Angeles, CA
The history of the tow truck has clearly affected the industry today. New innovations and better technology have inspired us to continue to grow and learn from the first-ever tow truck by Holmes. If you ever need a lift, get help from the guys doing it for over 40 years. Los Angeles is our home, and Pepe's will be sure to treat you like family anytime you call.