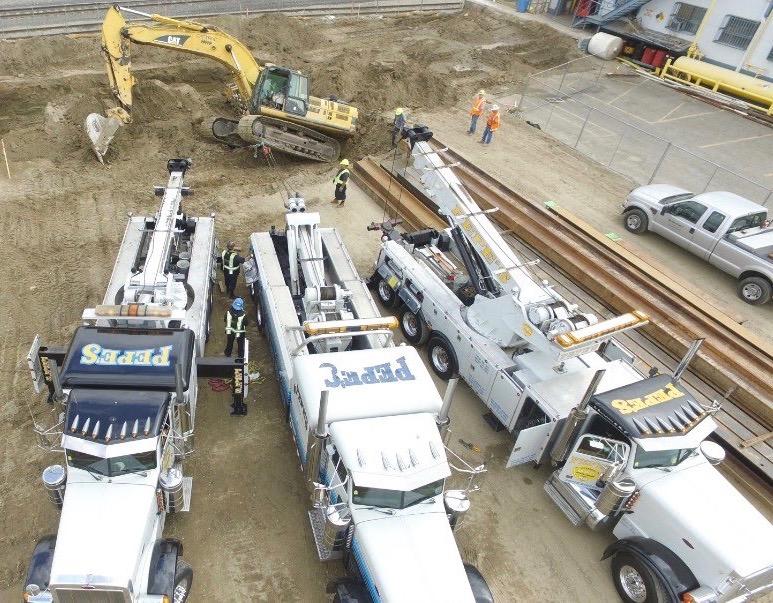 FAMILY OWNED & OPERATED SINCE 1979
For the past 40 years, Pepe's Tow Service has provided Los Angeles and its surrounding areas with some of the best towing, recovery and transportation services available. At Pepe's Towing, we pride ourselves in our prompt and professional service, as well as our long-standing relationships with local businesses, the LAPD and CHP. Today Pepe's Towing operates in all of Southern California including Orange County and the Inland Empire.
As of November 2014, we are now an Official Police Garage for heavy duty towing, and this is not something we take lightly as we are the only heavy duty OPG in Los Angeles County. We are also a central tower for the California Highway Patrol's East LA, Central LA, Altadena and South LA divisions.
Fast, Friendly & Efficient Service Provided 24 Hours a Day
Our team of highly trained professional drivers and dispatchers are always here to help. That's why we operate 24 hours a day, 7 days a week, 365 days a year. Our elite fleet of vehicles can service any job from light duty to super heavy duty and everything in-between.
SPECIALIZING IN TOWING, RECOVERY & TRANSPORTATION SERVICES IN LOS ANGELES
We have three different locations in Los Angeles County and eight locations through our Inland Empire Division, so we're truly just a call away from being wherever you are and helping with whatever towing challenges you face, including:
Impounds
Roll-Overs
Accidents
Towing
Trailer Lifts
Undeckings
With a fleet of more than 80 vehicles, our team is equipped to handle a full range of towing, transportation, accident, heavy haul and recovery services in the entire Los Angeles area and beyond.