Guardian Angel Elite Series Light Product Review
I never do these types of blogs, but I felt compelled to share my opinion on this new lighting device from Guardian Angel after using it extensively the past few weeks. If you follow me on Instagram, you've probably seen these lights in some of my stories. This device is essentially a handheld light bar with tons of extra features.
It has a 360-degree strobe function, multiple colors of your choosing (I picked red and amber) and doubles as a super bright LED flash light. The bottom of the device has an insanely strong magnet you can stick on your outriggers, toolbox, back of the truck and anywhere you can place a magnet. I also use mine as road flares when I'm hooking up at night. Everyone in this industry knows how little drivers respect the move over laws; anything to keep us visible and safe is a plus in my book.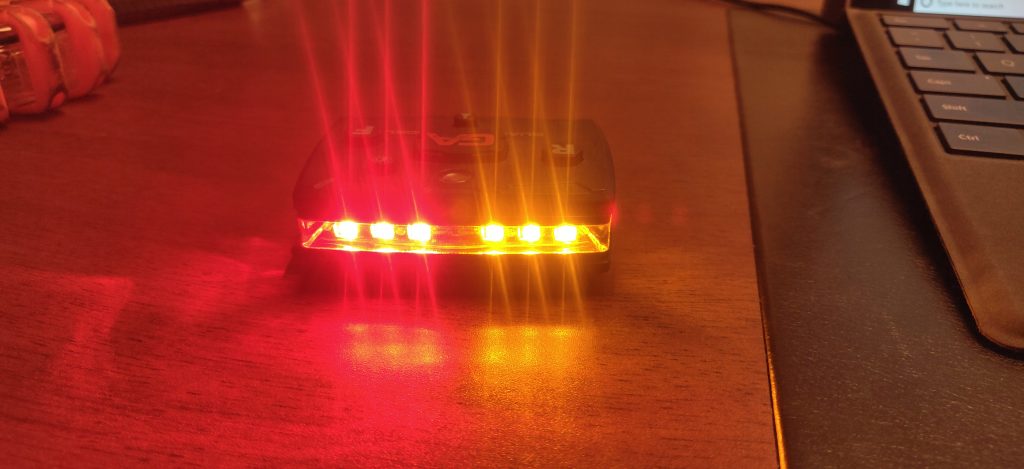 Previously, I've been using the strobe light road flares from Buyers Products Company. I never had an issue with them and they work well at what they do, but the Guardian Angel devices are leaps and bounds better in every category. They're smaller, lighter, brighter and have more functions. The Buyers strobe lights need a dual prong magnetic charger that can be pretty inconvenient when you need to charge them, as opposed to the Guardian Angel device that charges with a mini USB cable.
The massive size of the Buyers lights was never really an issue until I got the Guardian Angel devices; they're simply too big. With the Guardian Angel device, I can put it in my pocket. It's roughly the size of a pager (if you remember what those look like). I also got the helmet attachment that I stick on the side of my hard hat. The different accessories are ordered separate. The one that comes in every standard purchase is a nifty clip that can be used to put on straps, belts or in my case my vest.
I think my favorite thing about these lights is just how bright they really are. I've used them on a few late night recoveries and I prefer to take them with me over a standard flash light. The included clips allow me to attach it on my shoulder or helmet so I never have to hold it. Going down cliffs for over the hill recoveries is that much easier when you can see everything in front of you in areas that have no street lights.
You can also turn down the brightness levels with the touch of a button if oncoming traffic is an issue. In fact, everything is done with a single button push on this device. Each function has its own single dedicated button. The Buyers light that I was using previously has only one button for all functions. This means the first button turns it onto strobe mode, the second button is flash mode and so forth. You have to press it a total of 10 times and go through all the modes just to get it to turn back off which is incredibly annoying, especially if you're wearing thick gloves since the button is small.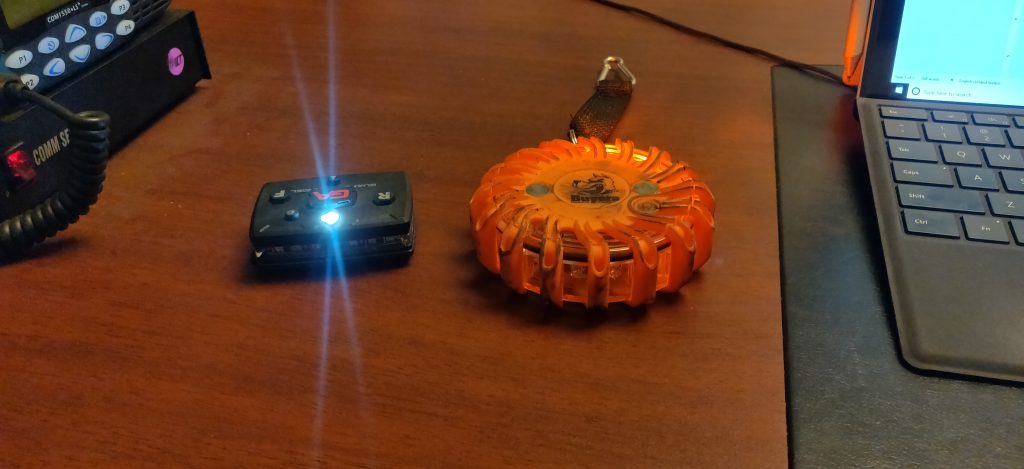 PEPE'S FINAL THOUGHTS
After thoroughly putting these through the ringer these past few weeks, I can say I feel dumb for not looking into these lights sooner. I know Ron Pratt and Trent at Plaza tow both have review videos praising these lights. It took me a while to jump on ship but I'm glad I did. Stick one under a truck when you're removing a drive shaft and see everything clearly. Throw one on your hard hat when you're working at night or your vest and be visible to anyone.
The different colors available cater to different industries, such as red/blue for law enforcement. The amber/red one I went with works perfect for the towing industry since all our truck strobes and light bars are the same color. The price tag is a bit higher compared to the competition, but when you factor in all the benefits it's a no brainer. In my industry, buying the "other" brand to save money will only get you hurt or even killed. Just like with wrenches or chains, cheaper is never the way to go.
You can view their website and buy your own by visiting their site using my referral URL, and as a plus you can use the code '156CLIP' at checkout for a discount.
Disclaimer: Although I volunteered to use my own custom referral link, in no way did anyone at Guardian Angel pay/bribe/convince me to write this review. This is 100% my honest feedback on a product I am absolutely thrilled to use every day on my tows and recoveries.