Meet the Hulk
The heavy-duty towing industry is full of amazing tow truck drivers and machinery. We may be a bit biased, but we think our machinery is a little bit cooler than everyone else's. in 2019, we had the pleasure of adding the Hulk to our fleet, a 50-ton rotator, that has increased our ability to accommodate the most difficult roll-overs and recoveries. In fact, since we added this rotator to our fleet, we've accomplished some incredible saves. Read more about our 50-ton rotator inspired by the Hulk and all the fun we've had since adding him to our heavy-duty towing fleet.
Our 50-Ton Rotator, the Hulk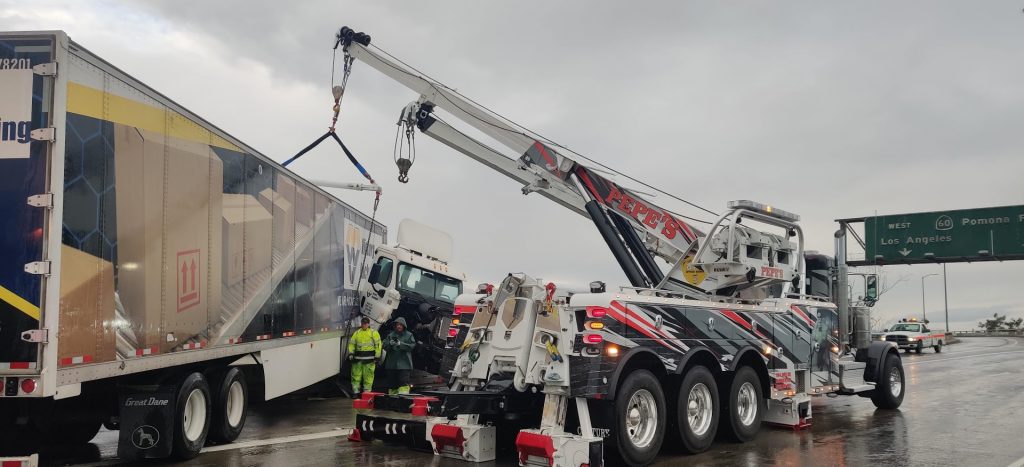 The Hulk is a fully customized beast. In this instance, Hulk's cab and chassis are Peterbilt and the bed is made by Miller. The awesome wrap job that makes this rotator so unique was done by our friends over at the American Wrap Shop.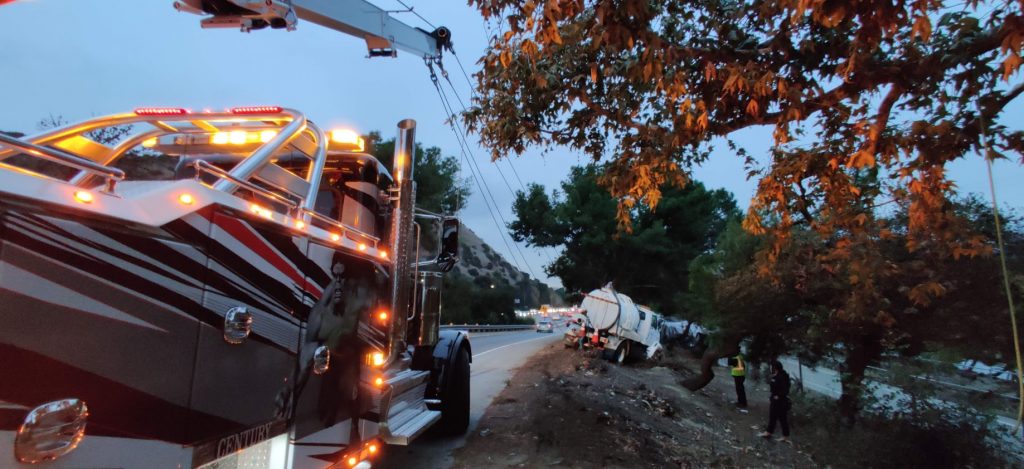 Recently, Hulk has been seeing a ton of action. In fact, in the last ten days, Hulk has been needed every day, averaging one rotator call a day. And that doesn't even include the jobs where Big Flipper, our 75-ton rotator, or our other wreckers get called to. We are constantly needed in recoveries and rollovers that are happening all over Los Angeles, and if we didn't have Hulk, we wouldn't necessarily be able to handle them as smoothly and we definitely wouldn't be able to help in as many recoveries as we are currently.
Here are a couple of the most notable jobs we've completed with the Hulk recently:
Hulk v. Transformers : CHP called us to help with two transformers that were improperly secured on a flatbed trailer. While taking a sharp turn, the transformers fell off the truck under the freeway transition of the 110 and 10 freeways spilling mineral oil all over. But what made this job difficult was the limited space we had to work with under the bridge. It was an extremely tight fit. After we secured them, we went off the freeway to load them properly sideways.
Overturned Mixer on the Freeway : Another call from CHP, we responded to this job with both Hulk and Big Flipper. There was an overturned big rig on the 110 North onramp. The big rig turned out to be a cement mixer. We used Big Flipper to move the mixer first, which would allow us to upright it. This job was messy, with a diesel leak and oil spill complicating the process. We used Hulk to lift and Big Flipper to catch the mixer, and we were able to complete the job and get the truck out of the way. Thank goodness we didn't have to clean up the diesel and oil spill after.
Work with the Most Robust Heavy-Duty Towing Fleet in Los Angeles
When it comes to heavy-duty towing, we're the experts. As a family-owned and operated business for more than 40 years with one of the most robust fleets in all Southern California, we are the ones you want to call when things don't go as planned on the road. Whether we need to bring Hulk or Big Flipper along for a call or one of our light-duty towing trucks, we're ready to help. Contact us next time you're in need of a Hulking hand on the road.